About Us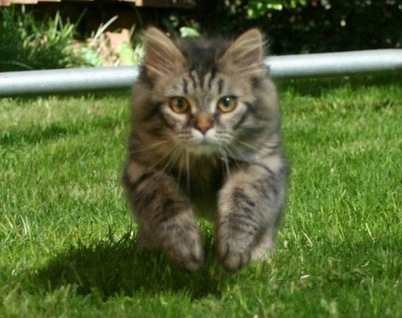 We live in the small village of Cromford, Derbyshire, United Kingdom, and are easily accessible from the M1, junction 26 or 28. I have owned pedigree cats for many years. My prefix is Silkiestar, and has a special meaning. A Silkie is a magical enchanted creature, my cats are definately enchanting. The 'star' part of the name is very apt - many of my cats are show winners - definately 'little stars'.

In 1996 I bought our first Ragdoll into our home. It was a hobby that was to make a great impact on us. We were warned the breed was addictive, and yes, it's true. I could not imagine a life without cats, I love to have little kittens toddling around. Now here we are in 2015 and I am proud to have bred beautifull kitten over the years, well socialised, happy, contented, and raised in a loving family environment.
2002 bought a new experience - The Siberian Cat. I chose this breed for their character, size, health and availability of different colours and patterns. At that time I had no idea about their suitability for people who have an allergic reaction
to most other cats.
I specialize in allergy testing. You are welcome to telephone for information or an appointment. There is a small charge for the allergy sitting.
I cannot explain in words the joy I have when I, and a kitten I have bred, sit with a family who desperately want a kitten, but usually cannot have one because a family member has a 'cat' allergy. It is a happy time when they start to realise that the person with the allergy has cuddled a kitten for a while, without any signs of a reaction, and taking a kitten home becomes a possibility.
I had no intention in having any other breed of pedigree cat, but in 2009 our first RagaMuffin arrived from Florida. Recognised in many other countries, it is a still a rare breed in the UK. I was totally unprepared for the sweet nature of the breed. They are not suitable for people with allergies. They have the same sweet nature of the Ragdoll, in a kaleidoscope of colours and patterns.

Each of my pedigree breeds are bred strictly to their individual breeding policies. I follow the breeding code and ethics of TICA. Please remember I breed kittens for the pleasure of having little ones running around and watching them grow, on occassions I do have kittens suitable for loving indoor homes, but as my cat breeding is a hobby, there may be a waiting list for available kittens.